Most higher education institutions (HEIs) appear to work on the presumption that a student will, on being subject to staff sexual misconduct, recognise it as problematic, know where to look up the relevant policy, and report it immediately as a formal complaint, on an individual basis.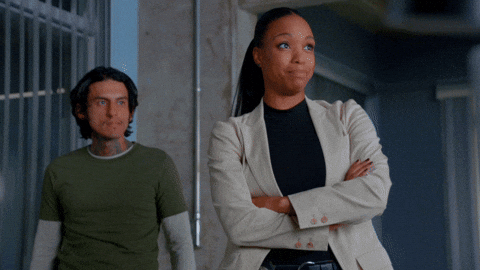 This is simply not how it happens. Consistent findings around sexual and domestic abuse in society as well as within HEIs demonstrate that most people do not report such experiences to their institution or the police at all. For example, in the National Union of Students/The 1752 Group report 'Power in the Academy', only 10% of respondents who had experienced sexualised behaviour from staff reported this to their institution (2018). Our subsequent report, Silencing Students, identified a number of barriers to reporting such experiences, as well as circumstances that acted as catalysts to reporting (Bull and Rye, 2018). These research findings need to be taken into account when designing institutional reporting processes. Having clear reporting pathways is only one of the many factors that may affect experiences of reporting. Therefore, higher education institutions that want to take a proactive approach to addressing staff sexual misconduct (we hope this is all of them!) should design policies and interventions that take into account both barriers and catalysts to reporting.
To help with this, in this two-part blog post I've taken all the catalysts to reporting (Part One) and the barriers to reporting (Part Two) that were identified by participants in Silencing Students Bull and Rye, 2018) and discussed how institutions can address these. I should note that the demographics of interviewees for this report means that this list is definitely not exhaustive; we need to hear more accounts from British students of colour as well as from LGBTQ+ students, and we are thinking about how we can do this. In addition, the discussion below focuses on students' experiences, but many of these points also relate to staff attempting to report.
For a concise summary of recommendations, see the Silencing Students report. This blog post is designed as a commentary or explanation of these recommendations. The comments below are a reflection on our current thinking, which is developing and changing monthly as a result of new evidence or developments around this topic.
Catalysts to reporting: control and choice over the timing
In order to try to increase reporting, it's important to analyse catalysts that interviewees described that led them to try to report. Being aware of these patterns can allow institutions to be ready to receive reports around these events or experiences. One set of catalysts were around the interviewees' personal circumstances and the timing of reporting. These included students:
finishing their degree
feeling strong enough to report
or having a change in personal circumstances.
These catalysts all show that it may take some time – months or years – for students to be able to report. As part of a general principle that control and choice for the reporting student(s) should be prioritised (see Bull, Bullough and Page 2019), this control and choice must apply to the timing of reporting. Only the person who is reporting is fully aware of the particular circumstances of their life, and therefore they should be fully supported regardless of whether or not they decide to report at a particular time.
This means that that time limits on reporting to institutions, including alumni reports, must be removed. Currently some institutions have very tight time limits on reports; anecdotally we have heard of instances of time limits being as short as two weeks, but three months is more common. These time limits should be removed. However, policies should state that if the reporting party wishes to take their case to an employment tribunal, there is a time limit of three months (although we are hoping this will be extended following the government's recent consultation in this area). In addition, it should be explicitly stated in policies that institutions should allow alumni reports against current members of staff.  Currently many university policies do not explicitly allow or disallow this. It is in the institution's interest to do this, given that staff members may target multiple students (and staff), so this is a crucial preventative measure. Complaints against past members of staff are more complicated but we would also like to see institutions also address these, especially when staff have gone on to a post in another institution.
Catalysts to reporting: protecting or working with other students reporting the same member of staff
One of the overwhelming findings around reporting from Silencing Students was that students report to protect others, despite the risks that this carries for them personally. Catalysts to reporting included:
hearing about other students who were reporting the same staff member
concern over the welfare of other students who might be targeted by that person
or getting support from other students who were reporting the same person and reporting as a group.
Such concerns demonstrate that the complaints process must take into account the fact that staff sexual misconduct is often not an individualised process between one student and one member of staff, but instead involves wider groups, who may experience, witness or be impacted by the behaviour (see Whitley and Page, 2015). Complaints processes must therefore include provision for multiple complainants, as well as anonymised complaints forming part of the 'weight of evidence' to support named complainants (as outlined in this briefing [add link to briefing note 1]).
Reporting as part of a group can make it possible to go through the reporting process when it would not have felt safe enough to do this as an individual. Public guidance on storing data from disclosures is urgently needed. Report and Support have recently run a very helpful webinar on this, and we have also obtained guidance that suggests that it is legal to store data on disclosures because they relate to a legitimate future threat.
Catalysts to reporting: self-protection
Even if someone has initially made the decision not to report, for reasons covered in part two of this blog post on barriers to reporting a change in the experience of misconduct can lead to the decision to report. This might include an escalation of misconduct behaviours, or seeing the perpetrator again after some time and having an adverse reaction. The student might have thought that they could handle the staff member, or that they could successfully avoid them, but this has proved impossible.
In terms of institutional responses, this situation first and foremost flags up the necessity for a risk assessment to be carried out as soon as a report is received to ensure the reporting student and other students are safe from victimisation that may result from reporting as well as from future sexual misconduct. As the Universities UK report two years on from Changing the Culture noted, 'understanding risk was identified as a significant challenge for the sector' (Smail, 2019, p.9). We have written more about risk assessments in a forthcoming blog post on safeguarding , and we hope that these contributions will lead to a more developed conversation around risk within the sector.
Catalysts to reporting: being validated that this experience was not acceptable
Responses to disclosures of sexual misconduct are a crucial part in making it possible for people to go forward with a report. If a student discloses (part of) what has happened, and the response confirms that what has happened is unacceptable, this can be incredibly powerful in validating their experience and making it possible to go forward and make a formal report. This is particularly powerful if this response is from someone in a position of power within their department or institution, The USVReact project [accessed 14.10.19] has excellent evidence-based, free resources on responding to disclosures, and all institutions should have disclosure training in place, preferably run by or in partnership with your local Rape Crisis or Survivors' Trust centre.
This also means that it's crucial to have a clear shared understanding of acceptable behaviours across a department or research group, including an understanding of what sexual misconduct and abusive relationships look like. If everyone – students, postdocs, professional services staff, academic staff, and others – knows what is ok and what's not, then no matter what the context of the disclosure, the response will be consistent. This kind of consistent response can have a powerful influence on whether someone decides to go forward with a formal report.
Reporting because you have to
Finally, it's important to note that some students may end up reporting without having made the decision to do so, for example because they need an extension on a deadline, need to change supervisors or teaching arrangements, or someone else discloses their experience and they feel obliged to go forward with reporting as a result. This can result in students being catapulted into a lengthy, stressful, time-consuming, and often traumatising reporting process without having made the decision to do this – another way in which they have had control and choice taken away from them. As for all students going through the reporting process, it's crucial that institutions have in place support from a member of staff who is trained to support survivors of sexual violence and who knows the institutional processes. Anyone who comes forward to make a report is a hero and should be acknowledged and thanked for bringing this issue to the attention of the institution. We are a long way from this being the case, but I live in hope (and in feminist activism).
Click here for Part Two of this post on addressing barriers to reporting.
Anna Bull, 16 November 2019
*
Support information:
GALOP, the LGBT+ anti-violence charity
Rape Crisis, for women and girls who are survivors of sexual violence: 0808 802 9999 (12-2:30pm and 7-9:30pm every day)
Survivors' Trust, for survivors of sexual violence of all genders:
References:
Bull, A., Bullough, J. Page, T., 2019. What would a survivor-centred higher education sector look like?, in: Gamsu, S. (Ed.), A New Vision for Further and Higher Education. Centre for Labour and Social Studies, London, pp. 73–82.
Whitley, L., Page, T., 2015. Sexism at the centre: locating the problem of sexual harassment. New Formations 86.
Smail, A., 2019. Changing the culture – tackling gender-based violence, harassment and hate crime: two years on. Universities UK, London. https://www.universitiesuk.ac.uk/policy-and-analysis/reports/Documents/2019/uuk-changing-the-culture-two-years-on.pdf [accessed 14 October 2019]